Warning
: Missing argument 1 for JLayoutFile::render(), called in /components/com_sppagebuilder/parser/addon-parser.php on line 465 and defined in
/libraries/cms/layout/file.php
on line
79
Warning
: Missing argument 1 for JLayoutFile::render(), called in /components/com_sppagebuilder/parser/addon-parser.php on line 465 and defined in
/libraries/cms/layout/file.php
on line
79
Warning
: Missing argument 1 for JLayoutFile::render(), called in /components/com_sppagebuilder/parser/addon-parser.php on line 465 and defined in
/libraries/cms/layout/file.php
on line
79
Warning
: Missing argument 1 for JLayoutFile::render(), called in /components/com_sppagebuilder/parser/addon-parser.php on line 465 and defined in
/libraries/cms/layout/file.php
on line
79
Warning
: Missing argument 1 for JLayoutFile::render(), called in /components/com_sppagebuilder/parser/addon-parser.php on line 465 and defined in
/libraries/cms/layout/file.php
on line
79
Warning
: Missing argument 1 for JLayoutFile::render(), called in /components/com_sppagebuilder/parser/addon-parser.php on line 465 and defined in
/libraries/cms/layout/file.php
on line
79
Warning
: Missing argument 1 for JLayoutFile::render(), called in /components/com_sppagebuilder/parser/addon-parser.php on line 465 and defined in
/libraries/cms/layout/file.php
on line
79
Warning
: Missing argument 1 for JLayoutFile::render(), called in /components/com_sppagebuilder/parser/addon-parser.php on line 465 and defined in
/libraries/cms/layout/file.php
on line
79
Warning
: Missing argument 1 for JLayoutFile::render(), called in /components/com_sppagebuilder/parser/addon-parser.php on line 465 and defined in
/libraries/cms/layout/file.php
on line
79
Warning
: Missing argument 1 for JLayoutFile::render(), called in /components/com_sppagebuilder/parser/addon-parser.php on line 465 and defined in
/libraries/cms/layout/file.php
on line
79
Warning
: Missing argument 1 for JLayoutFile::render(), called in /components/com_sppagebuilder/parser/addon-parser.php on line 465 and defined in
/libraries/cms/layout/file.php
on line
79
Warning
: Missing argument 1 for JLayoutFile::render(), called in /components/com_sppagebuilder/parser/addon-parser.php on line 465 and defined in
/libraries/cms/layout/file.php
on line
79
Warning
: Missing argument 1 for JLayoutFile::render(), called in /components/com_sppagebuilder/parser/addon-parser.php on line 465 and defined in
/libraries/cms/layout/file.php
on line
79
O Nas
U NAS ZAWSZE ŚWIEŻO,
TANIO I ZDROWO ...
nowa jakość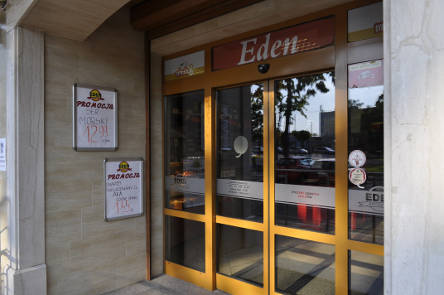 EDEN MARKET to znany i ceniony sklep samoobsługowy, oferujący klientom:

• atrakcyjny i bogaty asortyment produktów spożywczych oraz chemicznych,
• przyjazną atmosferę zakupów stworzoną przez profesjonalnie wyszkolony personel,
• atrakcyjny, nowoczesny wystrój zgodny z aktualnymi standardami,
• atrakcyjne promocje.

Zaspakajamy główne potrzeby naszych stałych klientów, doskonale znanych przez miły i przyjaźnie nastawiony personel.
Jeśli potrzebujesz jakiś produkt, którego nie ma w naszym sklepie - zgłoś to obsłudze sklepu.